Copyright ©2005-2019
KORE3 Industries LLC
All Rights Reserved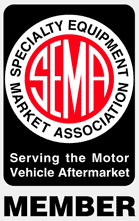 Billet hub kits ready to install for your C5/C6 based big-brake conversion.
All of the components that we use in our billet hub kits are typically stocked and available seperately here.
KORE3 News:

Notice: C6 Z06 caliper availability is limited. Please contact us for current stock and color options.
KORE3 is now offering products by Hydratech Braking Systems™, the industry leader in hydraulic brake assist conversions for the pro-touring market. While we're updating our website, please let us know if you have any questions concerning their hydraulic brake assist systems.

- Big-Brake Kits
- Billet Aluminum Hubs
- FlexKORE™ Hoses

Upcoming Closures:
KORE3 will be closed Dec 23rd, 2019 - Jan 1st, 2020. We will be checking and responding to emails intermittently during this time if you have any sales or technical questions.


KORE3 Industries LLC
32885 HWY 99E
Tangent, OR 97389

Tech: (541) 924-5673
Sales: (800) 357-5467
info@kore3.com